FIFA 24: Cristiano Ronaldo? Messi? Predictions for EA Sports FC 24!
2023-07-25 02:29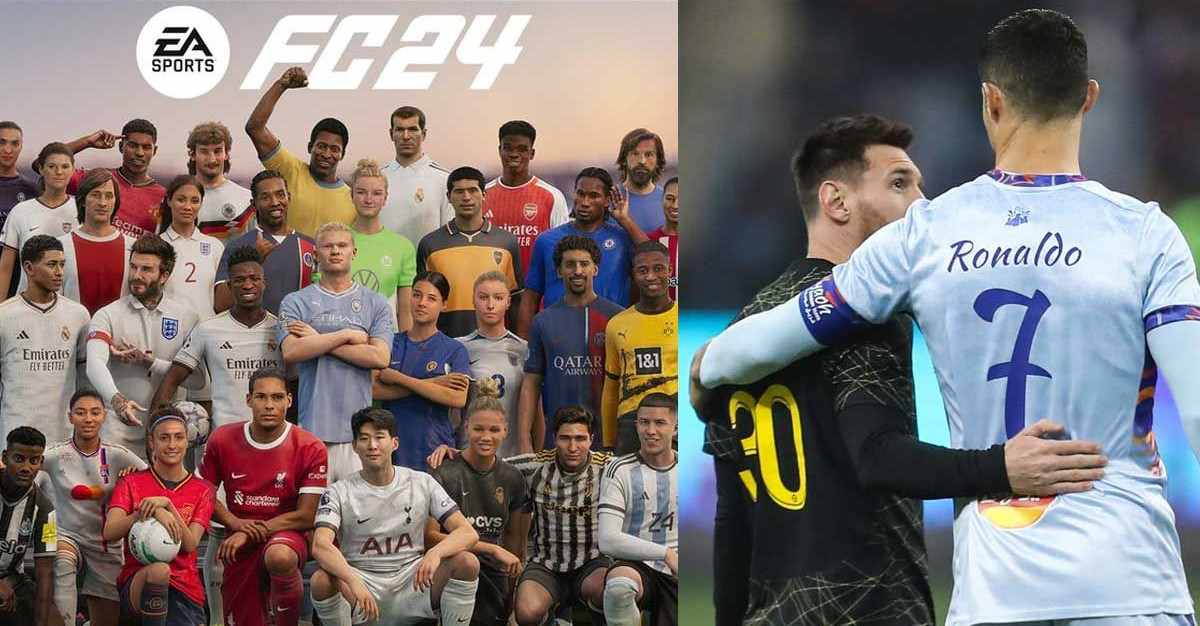 As EA FC 24 approaches, more and more information about the new games launching in September is being released separately. Through constant hype, players are looking forward to the upcoming new season.
Because of copyright issues, this summer has become one of the busiest transfer windows. For example, the Saudi Pro League will appear in EA FC 24, and many players have moved to the Saudi Pro League, such as Cristiano Ronaldo, Benzema, and Kante.
All eyes are on whether Cristiano Ronaldo will play at EA FC 24 with his new club Al Nassr. And the presence of the Saudi Pro League in EA FC 24 will mean that Cristiano Ronaldo and his teammates will be available in all EA FC 24 game modes such as FIFA Ultimate Team, so players will have nothing to worry about. In addition to this, Cristiano Ronaldo will remain with EA Sports FC for at least another year. With many top players following Cristiano Ronaldo into the Saudi Pro League, the Saudi League will also have a lot of special cards and promotions, players will enjoy more than just a little fun.
His rival, Lionel Messi, plays for Inter Miami in MLS. Before that, David Beckham's Inter Miami (the club was formed in 2018) took this transfer window by storm, signing as many players as possible to help them finally ascend to the top of MLS. The highest score in the league last season was sixth.
Inter Miami signed Lionel Messi from Paris Saint-Germain as a free agent and pays the World Cup winner $54 million per season. To help Messi settle at Inter Miami, the club has also signed Sergio Busquets and Jordi Alba and is also close to signing Luis Suarez and Iniesta. With the entire Major League Soccer (MLS) game now known to be featured in the new EA FC 24 game, 7 time Ballon d'Or winner and World Cup winner Lionel Messi will also play for Inter Miami in EA FC 24.
To sum it up, Cristiano Ronaldo at Al-Nassr and Lionel Messi at Inter Miami will both start in FC 24, and as both players age, we should be thankful for another year in the game, but EA FC 24 will certainly start differently than we're used to.
These two cards in EA FC 24 appear as follows, FIFA 23 is used for all ratings and statistics,
CR7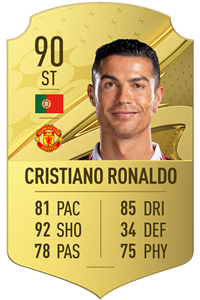 Messi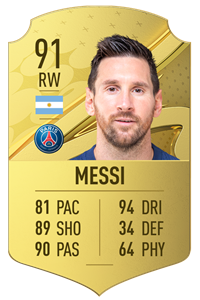 It currently looks like Lionel Messi is likely to be relegated to or even excluded from the 90 rank at EA FC 24.
At the same time, it can be expected that there will be many special cards from Messi and Ronaldo in "EA FC 24". With many new stars joining the Saudi professional league, there may be many teams composed of stars, such as Ronaldo, Benzema, Kante, Saint-Maximin, Firminoand many many more.



Habib: I'm very satisfied, thanks FIFACOIN.COM. And I highly recommend this website if you want to get fc 24 coins or players.

The customer has bought:

FC 24 Coins

2023/12/03




Jason: Order ID: 3009xxxx. Have ordered many times from fifacoin and was satisfied with the delivery every single time. The withdrawal is very fast and safe, so it is the best place to get your fc coins.

The customer has bought:

FC 24 Coins

202

3

/

12/03




Alsaket: I was surprised at how easy and flexible it was for me to buy FC 24 coins at such a great price! Definitely recommend.

The customer has bought:

FC 24 Coins

202

3

/

12/03




Bartosz: I've been using FIFACOIN for my FIFA Coins needs, and I have to say it's the best one out there. Their service is incredibly reliable, with lightning-fast delivery of coins, so I've never had any issues with transactions. Otherwise, their customer service is top-notch, always ready to assist when needed. What sets FIFACOIN apart is their competitive pricing, whether you're a casual player or a serious FIFA enthusiast, I highly recommend FIFACOIN for all your coin needs.

The customer has bought:

FC 24 Coins

202

3

/

12/03




Gonzalez: I used this coin site many times. And I have to say my coins and players came to my account about 30 mins, absolutely amazing service. I would 100% recommend buying from them.

The customer has bought:

FC 24 Coins

202

3

/

12/04




Phillip: They have good customer service and I love the site! I will forever buy from FIFACOIN, very safe and fast. I even buy FC players from them, very proud that I'm a VIP customer.

The customer has bought:

FC 24 Coins

202

3

/

12/04




David: First of all you are not doing anything, you just wait for the coins to come to your account. They make the delivery easy and fast. The most important one is they are trustable.

The customer has bought:

FC 24 Coins

202

3

/

12/04




SameR: The best in the business. I tried this site yesterday night for the first time and they did an excellent service, I got my coins and players without any problems. Thank you FIFACOIN.

The customer has bought:

FC 24 Coins

202

3

/

12/04




Mickle: Was sceptical like many people but it worked exactly as promised. Especially the boosting! FIFACOIN customer service was responsive too. Will use again!

The customer has bought:

FC 24 Boosting

202

3

/

12/05




Alfaro: FIFACOIN is the safest website! I bought fc 24 coins and received it in under a hour. And then try the boosting, it is so fantastic! Definitely buy from here again.

The customer has bought:

FC 24 Boosting

202

3

/

12/05




Shukla: Great service and orders were completed very fast. Bought the boosting from them twice and the steps was easy.

The customer has bought:

FC 24 Boosting

202

3

/

12/05




Connkr: Very professional and helpful Thanks for your service in helping me out every step of the way. Whatever coins or boosting, they have really cheap prices and very nice and patient people.

The customer has bought:

FC 24 Boosting

202

3

/

12/05